Aspiration to Action
Aspiration to Action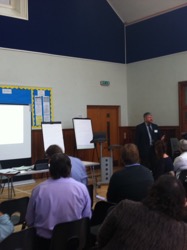 We are organising the Rural Services Network Conference 2015.
The RSN Annual Conference is taking place on 8 and 9 September in Cheltenham. Under the theme of 'aspiration to action…a Rural Manifesto', the event will showcase the rural perspective on some of the most significant issues being debated across local government.
Speakers include Dawn Austwick (Big Lottery), Tony McArdle (Lincolnshire County Council), Lesley Archer (Gloucestershire Rural Community Council), Jo Lavis (Best Review) and Maggie Gordon (Scottish Rural Parliament).
More information about the conference, including how to book a place, can be found here.