LEADER transition support
LEADER transition support
http://yesguygaming.com/tag/yes-guy/page/4/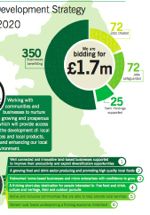 We are continuing to support 3 LEADER partnerships during their transition year (2014).
http://personalizeyourplate.com/the-importance-of-strength-training/?share=pinterest 'LEADER' is an integrated, bottom up, community-led method for delivering Rural Development Programme (RDP) funding.
where can i buy priligy in usa With the requirements and expectations for the next programming period (2015 to 2020) now being set, we are supporting Local Action Groups across England – reviewing performance and setting out directions going forward.
This follows Rose Regeneration providing 14 partnerships with their applications to deliver LEADER (2015-2020), a National Review of LEADER 2007-2013 (for Defra), and 11 individual programme evaluations across the UK.