Rural Development Programme for England Network
Rural Development Programme for England Network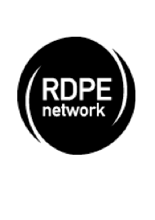 We are working with the Rural Development Programme for England Network, which supports programme delivery.
The RDPE brings into effect in England the rural development priorities or "axes" of the European Union Rural Development Regulation.
The role of the RDPE Network is to support the delivery of the programme by:
Providing tools and opportunities for those involved in RDPE to share their ideas, practice and experience;
Operating across the four axes and link information at EU, UK, national and local levels;
Working with existing information exchange mechanisms and networks, to avoid duplication and maximise joint opportunities.
Defra's Rural Communities Policy Unit facilitates networking activities and co-ordinates services to stimulate the exchange of ideas and experience.