Rural Direct Scotland
Rural Direct Scotland
http://silkfx.com//plus/mytag_js.php?aid=9090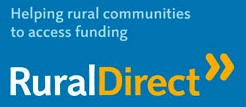 We are evaluating a support programme called 'Rural Direct'.
source link This is a free service for community groups across Scotland, helping them to create and develop income-generating enterprises.
http://architecturalhilites.com/galleries/conservatory-gallery/conservatory-11/ The programme has been operating since 2008 and is funded by the Scottish Government and European Commission.
Working with our colleagues at Rocket Science, the findings of the evaluation will be used to inform the next phase of Rural Direct.