Who we are
Ivan has a national reputation in economic and community development, with particular specialisms in coastal and rural issues.
He has a practical "hands on" style to delivering programmes and projects.
Ivan is currently involved in evaluating a community led local development programme; reviewing a project which aims to tackle rural isolation and loneliness; and supporting Local Authorities bid into the Government's Towns Fund.
Ivan writes 'Hinterland' (a weekly news review) and organises an annual seminar Programme on behalf of the Rural Services Network.
Ivan is chair of trustees at Rural Community Action Nottinghamshire (RCAN) and on the board of ACRE. He is a Senior Visiting Fellow at Lincoln International Business School and a Fellow of the Institute of Economic Development. Ivan is the Operations Director at the National Centre for Rural Health and Care (NCRHC).
---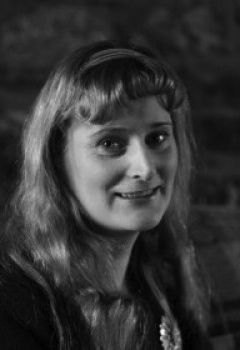 Jessica Sellick

Jessica is a researcher/project manager with 10+ years experience across a wide range of local economic development and enterprise issues.
She undertakes projects on behalf of Government, Local Enterprise Partnerships, Local Authorities, businesses, charities and community groups.
Jessica is currently helping public sector bodies to measure social value; evaluating an employability programme; and reviewing a project that supports parents committed to recovering from, drugs and/or alcohol addictions.
Jessica produces 'rural words', a monthly policy briefing for the Rural Services Network.
She is a senior research fellow at the National Centre for Rural Health and Care; a visiting fellow at Huddersfield Business School; a Chartered Geographer accredited by the Royal Geographical Society; a Fellow of the RSA; and a member of the Institute of Economic Development.
---
Rose Regeneration is supported by a range of carefully chosen specialists covering planning, architecture, surveying, GIS mapping, financial analysis, design and social media.