Monthly Archives:
July 2008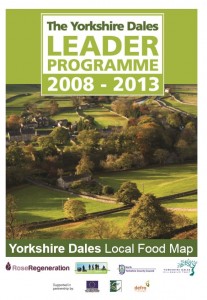 Our booklet is about encouraging more robust and locally sustainable food systems in the Yorkshire Dales.
People across the Yorkshire Dales are already taking an active role in growing, eating, cooking, selling and learning about the food that they consume.
This booklet out some positive opportunities for communities across the Yorkshire Dales (indeed communities everywhere) to thrive during what is proving to be a difficult time.
Amid economic pressures (e.g. funding cuts, job losses) and mounting environmental concerns (e.g. climate change), we hope to empower and foster a 'can do' attitude.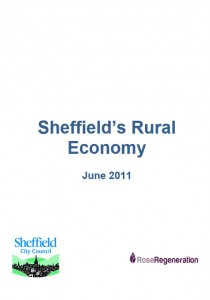 We were commissioned to undertake this study to give Sheffield City Council a better understanding of the rural economy.
The study arose as a key action arising from the council's Rural Communities Strategy.
It details Sheffield's rural economy, its characteristics, the role it plays for the city, and some of the distinctive challenges and opportunities within the city's rural communities.
We wanted a better understanding of the potential of our rural economy to inform future policies and actions that will help it to grow in an appropriate way.