Rural Local Enterprise Partnership Network
Rural Local Enterprise Partnership Network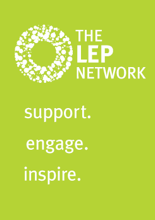 We are working with the Local Enterprise Partnership Network, bringing LEPs together to discuss issues of shared importance, engage with Government, and share knowledge and good practice.
LEPs are locally-owned partnerships between local authorities and businesses.
They play a central role in determining local economic priorities and undertaking activities to drive economic growth and the creation of local jobs.
On 22 January 2012, Defra had its quarterly Round Table meeting attended by 25 LEPs. The minutes of this meeting are now available – including an update from each LEP.